Do You Have a Construction Project We Can Help With?
ATTIC & GARAGE RENOVATIONS
A home's attic and garage are often times spaces that are not being used to their full potential. Whether due to not having a car, or simply not needing a garage for it, in many homes these spacious side buildings are simply left empty. Similarly, your home's attic might be used to store odds and ends, but there is much more that can be done with it.
We can turn these underutilised spaces into stylish additions to your home which provide more room and help to increase the property value. Our experienced team will take care of all the work such as insulating these spaces and making sure they are up to building regulations. Working off a blank slate also means that they can easily be designed in any that suits the customer's desires.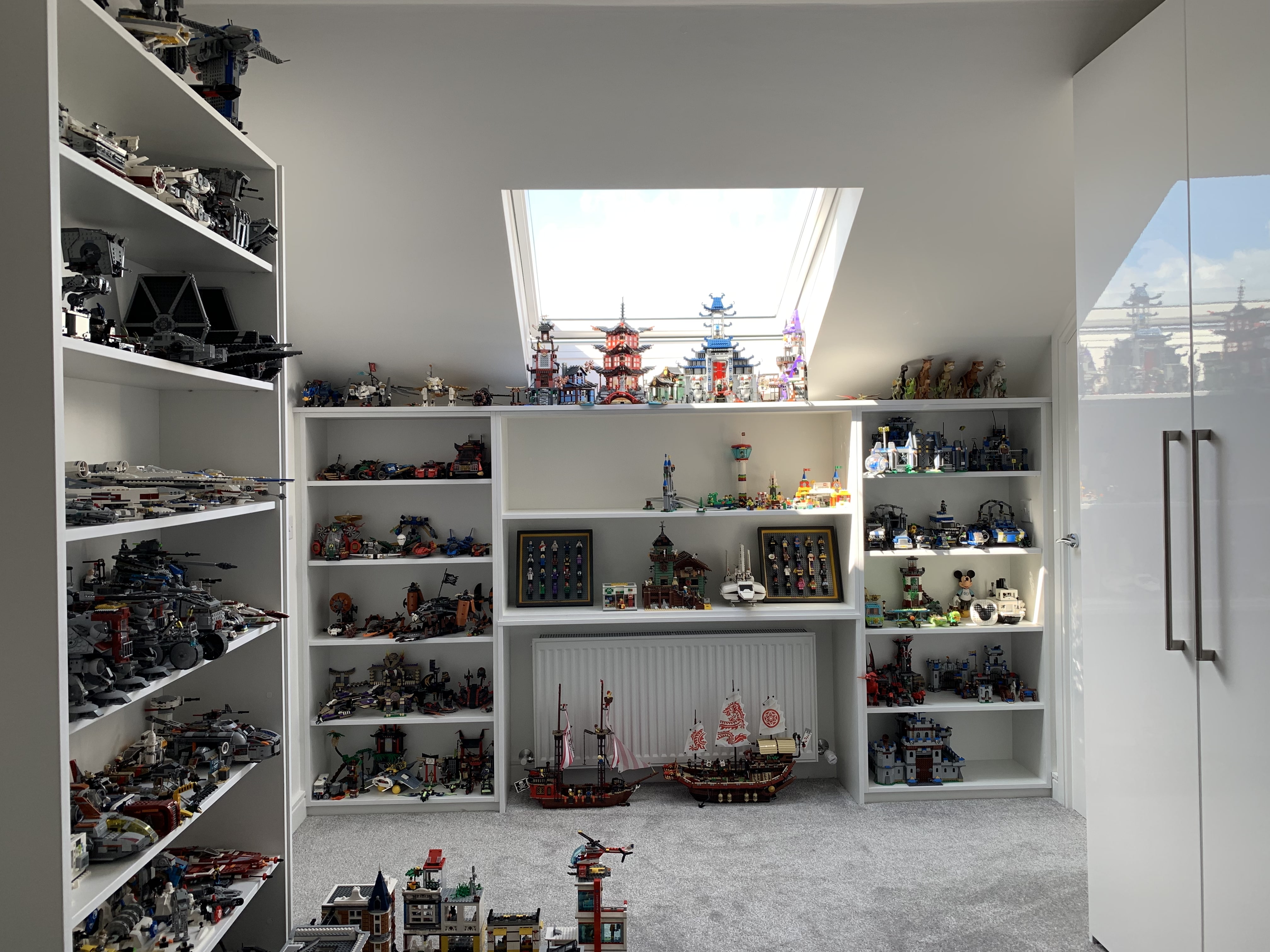 A garage renovation could be anything from improving on the insulation and heating, making a workshop, on converting it to another room in the home. What matters is that all options are on the table for customers, and we work with them to achieve their vision.
Converting an attic can provide an entire other floor to your home, with the potential to add multiple rooms and expand your space tremendously. We emphasise quality at competitive prices, so that our customers can have complete confidence in the construction workmanship, with an experience customised to their desires. Speak with a member
Schedule a Callback to discuss your project
Hundreds of Happy Customers
"Derek 1st of all came on time. Gave his quote which we discussed and came to an agreement. He started working on time and finished the job in the time frame. His work was beyond a great job. His team were the cleanest workers I have meet. So now I have the new beautiful room I dreamed of. Thanks"

10/10
"One month to the day from my signing a contract with Derek Griffin, Arated Building Services, he completed the job of making good the badly built extension to my house. At every step of the way, Derek delivered exactly what he promised, on time, at reasonable cost and to a very high standard. He and his team were a pleasure to deal with. I particularly appreciated the transformation of my understairs den into usable space and the reinforcing of an original floorboard over pipes. Very happy"

10/10
"Fantastic service from Derek. He is from the area so knew the house structure very well. This meant that he could give me an accurate costing and idea of timefor the job. He arrived promptly and finished early. Work was completed to a veryhigh standard and any mess made was cleared away thoroughly. I would not hesitate to recommend Derek."

10/10
"Two of the three tradesmen responded. The competing quote for the windowpane was expensive and Derek quoted to replace the entire window. We accepted his higher quote and replaced the window. However, when installed, the design was a mirror image of the original and unacceptable. I paid the extra material cost and Derek did not charge for the replacement installation. His work was efficient and well finished and I would recommend him to others. Both original trades presented as expert."

8/10
"Derek replaced windows for me and the job was absolutely perfect. From start to finish, he looked after everything. The old windows were removed and taken away, the new ones installed and the house left cleaner that it was beforehand.
There was net even a need to paint or repair anything around the new windows (still can't work out how he done the one in the bathroom and not remove the tiles). I have no hesitation in recommending Derek to other customers."

10/10
"Derek Griffin @Arated Building Services did a very good job. no messing and completed in agreed timeframe and as per budget.I would recommend Derek for exterior insulation. John in Sutton."

10/10
"Very happy with Derek and his work. He came to give a quote and then emailed a detailed breakdown of the quote with materials required and labour costs. He was professional and very knowledgeable and advised us of what we needed. Hisquote included an option for new fans, which we decided to go ahead with. He arrived on time and completed the job quickly and to a very high standard, with no mess left behind. I would recommend him to anyone and I will definitely use him again."

10/10
"I had purchased an old property that needed alot of work carried out. I shopped around and decided to go wioth Derek. He organised replacing all the external windows, installing a composite front door, internal insulation on all external walls, plastering (walls and ceilings) and coving carried out by Derek. All of whichwas carried out in a professional and very cost effective solution to my needs. I would definetly recommend Derek for any building works going forward."
Get Your Free Estimate TODAY!